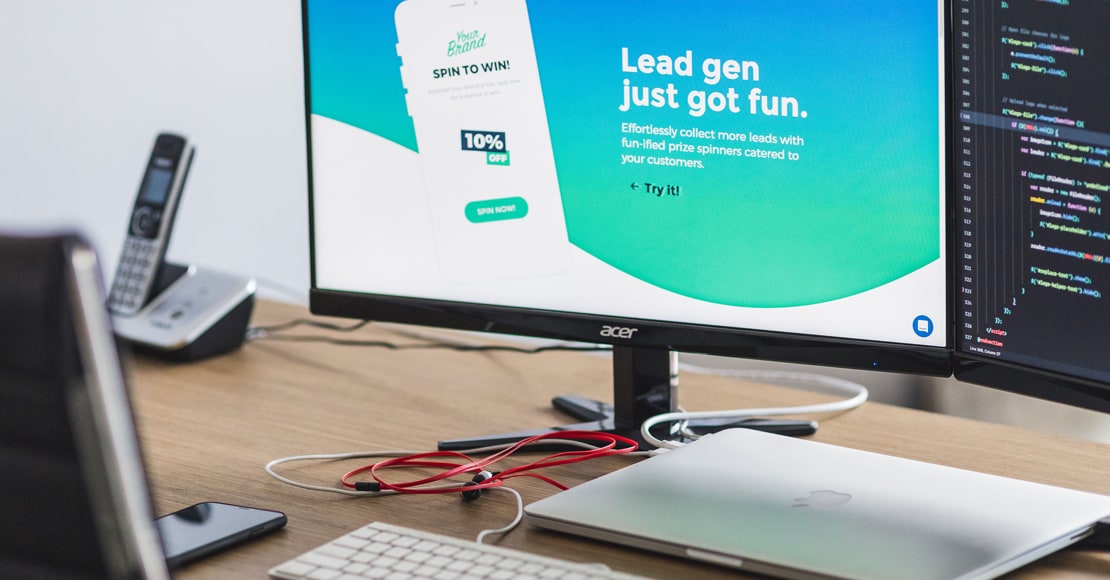 I feel like I do my best work with User10. Expectations are clearly defined with plenty of room to go above and beyond and it's largely because of the environment they have created for me.
Front-end Developer.
Front-end developers at User10 work on major consumer facing applications, so they need to have experience with large-scale projects in web and mobile applications and more — our clients are as varied as can be, and front-end developers need to be able to move from one project to the next without missing a beat.
Our front-end developers are excited to push themselves while they're here and grow quickly; we want people who are ready to soak up as much from this environment as they contribute with amazing user facing code. The ability to contribute ideas and execute the ideas of others quickly and competently is key. You need a passion for fun, beauty, and new challenges — we want people who believe in their skills and their perspective and are ready to bring that energy to these projects.
General Qualifications
Strong conceptual thinking
Front-end Developers are expected to not just flawlessly execute teammates' ideas but also be a part of the initial creative and brainstorming processes.
Strong communication
Upward and downward communication are vital to project efficiency and agility.
Extreme accountability
The ability to both work autonomously and as part of a team. The ability to plan and manage time responsibly without supervision.
Leadership skills
Our Front-end Developers have the opportunity – and responsibility – to come up with great ideas and lead our clients through a design process that makes the web a fun and beautiful place.
A healthy Front-end background
A deep love for creating things and solving problems (long before it ever became a career), an intimate knowledge of industry tools, a solid understanding of user experience principles. Ready to build responsive web interfaces with a mobile-first mentality.
Specific Technical Qualifications
Strong experience with HTML 5
Strong experience with CSS/SASS/SCSS/Less
Strong experience with Bootstrap 3 & 4
Strong experience with Javascript
Some experience with Git / version control
Bonus: Experience with Vue.js
Bonus: Experience with npm, Composer or other package management tools
Bonus: Experience with Laravel
Compensation
Competitive salary
Work-from-home flexibility
Open vacation policy
Health insurance
Matching 401k (4%)
Reimbursement for professional development
Badass office near Old Town Scottsdale
Ground floor access to a growing team of dedicated entrepreneurs
Leadership team that values independence and self-starters
Our core values
---
Why we come to work every day.
We ideate, strategize, plan, and lead collaborations that solve business problems using technology, so that, together, with our clients, we make the web a fun, beautiful, and human-friendly place.
Great software comes from understanding people
We arrive at success together through collaboration, and it all starts with paying attention. By listening, we can clearly hear the needs of our clients and the people they want to engage. We gain a true understanding necessary to design and develop simple solutions for complex problems.
The experience matters
We are not robots nor are our clients. We began the entrepreneurial journey chasing the magic of doing something simply because we want to. We choose to work with clients who are the right fit, creative people with cool ideas who see the bigger picture and strive for human connection through technology.
Anything worth doing is worth doing beautifully
We painstakingly consider the visual style and user experience for every project because interacting with a User10 digital product should be a beautiful experience. The collaborative journey to get there should be a beautiful experience too. Our process is efficient and adaptable. We build engaging long-lasting relationships and foster an enjoyable and creative work environment because the best things come from happy people.
Get in touch
---
Apply with us.

Take action.
Please include a link to your online portfolio with your application in order to be considered. Do you love the process? Can we tell from your work that you love what you do?