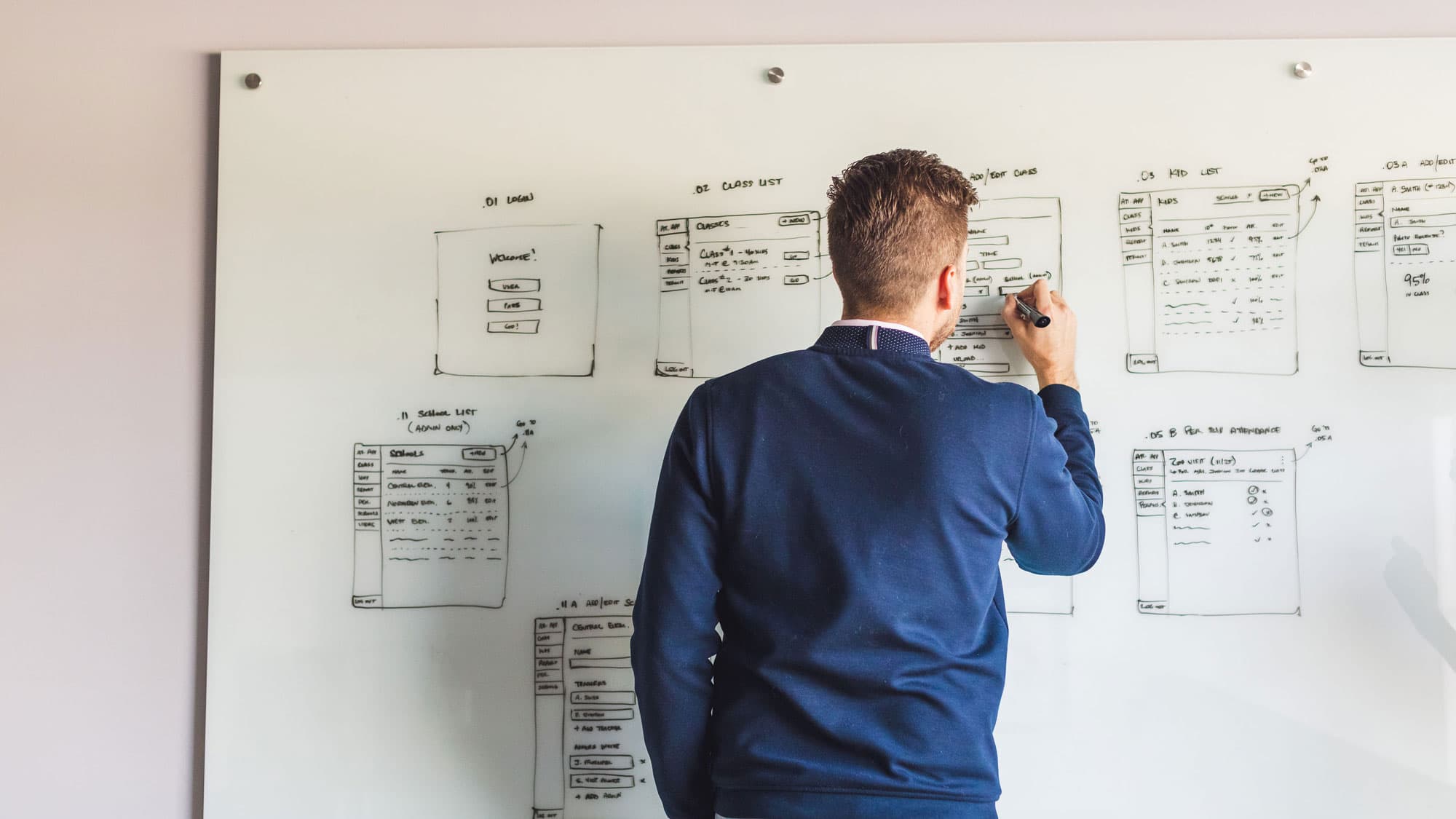 I feel like I do my best work with User10. Expectations are clearly defined with plenty of room to go above and beyond and it's largely because of the environment they have created for me.
Client Manager.
Client Managers at User10 are responsible for the day-to-day client relationship and communication for major consumer-facing digital experiences ranging from web applications to mobile applications and more. Our CMs are with our clients from start to finish, forging deep and successful relationships that grow over time. It's because of them that our clients enjoy the process of working with User10 just as much as they love the amazing results that we produce.
As a member of our team, you should find excitement in challenging yourself and growing quickly. You should be ready to soak up all you can from the environment we've created and give back just as much in return. The ability to contribute ideas and execute on the ideas of others quickly and competently is critical and you'll need a passion for fun, beauty, and solving new problems. It's imperative that you believe in your skills and perspective and that you bring that energy into your work.
Essential duties
The Client Manager role is a full-time position that will require you to exercise:
Other-worldly customer service skills
You're eager to own the day-to-day communications with User10's varied clientele and cultivate long lasting relationships with them.
You like the spotlight, giving presentations, and are well versed in telling easily understandable stories that sell our value to our clients.
You cultivate long-term bonds with our clients, are comfortable developing a relationship during the early stages of the sale, and work hard to grow their account over time.
You care about our client's, have their best interests at heart, and help them see how they'll benefit from our expertise.
Crystal clear and charismatic communication
You're a charismatic communicator. You like people and people like you.
You know the right questions to ask and how to ask them.
You're skilled at pulling the necessary deliverables from our clients so that projects can move forward on time and above expectations.
You read social signals and address client issues proactively, handling account disputes, mistakes, and problems with ease and grace.
Forthright leadership
You lead our clients and are adept at pushing back where necessary, reading between the lines, and managing expectations.
You're self aware enough to know when to lean on our subject matter experts (our strategists, designers, and developers).
You keep your ear to the ground for insights that affect how our business may need to shift to better serve our clients.
Passion and enthusiasm
You find joy in working collaboratively with a group of creative doers.
You believe that client management is an exciting challenge that is critical to the success of User10.
A healthy understanding of client management
You understand the difference between your role and that of a User10 Project Manager and excel at creating a relationship between the two that work seamlessly together.
You realize that every aspect of the process – from early on in an initial sale, to strategy, and on through to the final production – can be better by having you involved and guiding our clients.
Important! This job description is not designed to cover or contain a comprehensive listing of activities, duties or responsibilities that are required of the employee for this job. Duties, responsibilities and activities may change at any time with or without notice.
Required education, experience, skills, & knowledge
5+ years experience managing client relationships for design and software projects.
Experience fostering deep client relationships and growing accounts over time.
Confidence with the usual standard business software and the ability to quickly master new digital tools.
Top-notch verbal, written, collaborative, presentation, and interpersonal communications skills.
A long standing appreciation for design, beauty, and creative collaboration.
Bonus: A deep familiarity working on UX/UI design projects.
Bonus: Previous employment with a creative agency managing client relationships.
Compensation
Competitive salary
Work-from-home flexibility
Open vacation policy
Health insurance
Matching 401k (4%)
Reimbursement for professional development
Badass office near Old Town Scottsdale
Ground floor access to a growing team of dedicated entrepreneurs
Leadership team that values independence and self-starters
Our core values
---
Why we come to work every day.
User10 exists to make the digital world a fun, beautiful, and human-friendly place. As a User Experience (UX) and User Interface (UI) design studio, we create custom software applications and digital products that improve how businesses engage people. We ideate, strategize, plan, and lead collaborations that solve business problems through design.
Anything worth doing is worth doing right
beautifully
We began the entrepreneurial journey – chasing the magic of doing something for no other reason than we wanted to – because painstakingly pouring ourselves into our work to craft a beautiful experience means more to us than just a paycheck.
Great applications
experiences

come from understanding technology

people

We arrive at success together through deep collaboration - between ourselves, our clients, and our client's customers - because finding the right answers starts by asking the right questions and having the patience to listen.
The result
experience

matters

We choose to work with clients who are the right fit for us – creative people with cool ideas who see the bigger picture and strive for human connection through technology – because our collective experience designing software is as important as the experience of the end-customer that uses it.
Get in touch
---
Apply with us.

Take action.
Tell us a bit about yourself so we can get to know you better. Do you love the process? Can we tell from your work that you love what you do?